Unbeatable Power Booster Products
Improve your everyday processes and cleanup efforts with our Power Booster products. Contact Pressure Lift Corporation to place an order for effective pumps and accessories that deliver the results your business demands.
PLC-2000 (2 inch POWER BOOSTER)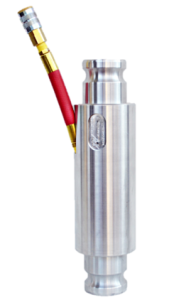 PLC-3000 (3 inch POWER BOOSTER)
PLC-3000 (3 inch POWER BOOSTER) 3 inch with Stinger
Our team engineered our cutting-edge pumps and Power Boosters for hydro excavation, unearthing utilities, and more in the oil recovery and emergency response sectors. To address the evolving requirements of our clients, we also launched a wide range of support products to make using our signature solutions even easier. Learn more about Power Booster's capabilities and potential applications by talking to our knowledgeable team.
Incredible Efficiency When It Counts
Maritime shipping and energy production is increasingly important, but margins are shrinking the pressure to operate efficiently keeps mounting. Fortunately, we have developed innovative pumps and accessories to meet these demands.
Mining, drilling, and waste removal companies can rely on our vacuum pumps to perform under tight constraints, no matter if the task is uncovering utilities, moving sludge, or something else. They move large volumes of liquids at varying viscosities at a moment's notice. We also carry coxreels that keep hoses and cords in their proper place and other products to make your operations more productive.
Plus, we also work with our clients to ensure ongoing support, including maintenance and equipment upgrades. Talk to our team today to determine what you need to broaden the capacity of your operation.
Static Lifting Potential