Power-Boosting Pump

Pump deeper and faster with the Power Booster ™. Pressure Lift Corporation is your source for strong and reliable power-boosting pump equipment and accessories. Based in Lewisville, Texas, we are proud developers of the Power Booster, a pump that provides vertical lift with virtually no limits. Our equipment serves professionals across many different industries by conveying fluids in a safe, efficient, and quick manner. Protect your bottom line, save time, and increase productivity with our power-boosting pump.
What Is the Power Booster?
The Pressure Lift Corporation Power Booster is a vacuum-assisted pumping nozzle that simplifies the transference of liquids and highly viscous materials. It provides nearly limitless vertical lift and distance capability while pumping a wide range of materials. From wastewater and drilling mud to heavy sludge and oil, this power-boosting pump is a reliable, user-friendly addition to any equipment roster.
American Ingenuity That Surpasses Vertical Lift Limitations with vacuum equipment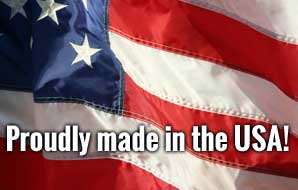 The Power Booster combines solid engineering with rugged and lightweight construction to create a safe and effective pumping solution. The Power Booster is designed as a compact, cost-effective alternative to vacuum trucks, which are impeded by heavy equipment, longer setup times, and vertical lift limitations.
When you equip your cleanup crew with the Power Booster, you are able to streamline your procedures, maximize your productivity, and increase your bottom line. This power-boosting fluid pump moves viscous materials, including those with debris, with ease. All of our products are proudly designed and manufactured in the USA.
The Power-Boosting Fluid Pump
Our specially designed nozzles use the principles of vacuum pumps and air pressure to provide a seamless fluid conveyance solution that saves time, money, and energy. Simply connect the nozzle to a hose and a compatible air compressor, and watch your extraction system become a power-boosting water pump. The Power Booster itself contains no movable parts, and its lightweight, aluminum construction ensures easier handling. The result is a handy, user-friendly pump.
The Power Booster creates a high-pressure vacuum out of your hose, which facilitates the transference of heavier, more viscous fluids. As a result, users in the construction, oil, and gas industries have likened this product to a power-boosted mud drilling pump and heavy sludge pump. When you use the Power Booster, you are able to move liquids that also contain debris and gravel.
Versatile Applications
The Power Booster has been used throughout many industries. Since the nozzle has cleanup and transference capabilities, on-site workers can count on the Power Booster to pick up what they need, wherever it is. Our product has seen use in different sectors and locations, such as:
Refineries
Agriculture
Leachate Collection
Construction

Lift Station
Environmental
On/Off-Shore Drilling
Mining

Liquid Waste
Marine
Septic Pumper
Always Improving
Since our establishment more than 25 years ago, our business has made a point to adapt to the ever-changing demands of our clientele. Recently, we have developed an eight-inch variation of our Air Power Booster. This, along with the six-inch nozzle, has served professionals in the oil and gas industry faithfully. The Power Booster truly is in a class of its own. Our patented design facilitates the use of lightweight Power Booster accessories while also retaining dependable durability and intuitive ease of use.
Whether as a handy water-pump or industrial-grade, power-boosted heavy sludge pump, the Power Booster will serve you faithfully for years to come. The owner has spent more than 45 years developing and refining the designs for our products. Our commitment to our products illustrates our dedication to fulfilling your fluid transference needs.

Contact us today to place your order for the Power Booster. We proudly serve customers around the world. Our products include 2, 3, 4, 6, and 8 inches to fit or cover a wide variety of industries.
Testimonials
"The Power Booster is working great. There are quite a few contours in our topography in the Philadelphia area. It works great pumping those septic tanks 200ft downhill! We even cleaned a digester at a sewage treatment plant using the Power Booster". ~ Tom