Our Power Booster Products
Improve your daily processes and cleanup efforts with a Power Booster. Contact Pressure Lift Corporation to place your order for a reliable power-boosting pump.
PLC-2000 (2 inch POWER BOOSTER)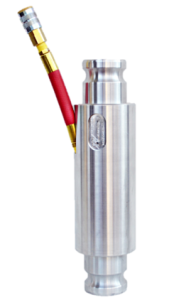 PLC-3000 (3 inch POWER BOOSTER)
PLC-3000 (3 inch POWER BOOSTER) 3 inch with Stinger
Moving Materials when it Matters
Our group developed innovative pumps and the power boosters needed to move sludge and other liquids for the oil recovery and emergency response industries. To meet the growing needs of our clients, we also introduced a broad line of support products to make the use of our signature products easier.
Efficiency in Trying Times
Maritime shipping and energy production is now more important than ever. With margins shrinking and pressure building, our clients are looking for more ways to make their operation more efficient. To meet those needs, we carry coxreels that keep hoses and cords in their proper place.
Drilling, mining, and municipal waste companies need vacuum pumps that perform in tight spaces. They need to move massive amounts of liquid with varying viscosity at a moment's notice. Our line of accessories and pumps makes your workforce more productive with time and technology matter.
Work directly with a group that spans the globe, supporting significant players in industries the world over. We help our clients with ongoing needs, which include maintaining their pumps and replacing vacuum equipment. Talk to our team today to determine what you need to broaden the capacity of your operation. Our line of pumps and accessories can be moved when you need them the most.
Static Lifting Potential